THE BEST OF PIRELLI CALENDARS
The launch of the annual
Pirelli
calendar is essentially the artistically credible, sophisticated version of the Victoria's Secret Fashion Show. Exhibit A.
Now, whats happened is,
the Pirelli peoples are trying to kill our boners
.
It is thus with a hint of disappointment that we present to you the first preview shots of
2013′s Pirelli Calendar
, lensed by photojournalist Steve McCurry and featuring nary an ounce of exposed model flesh. Unless you count Adriana Lima's pregnant belly. Which we don't, because there's a BABY IN THERE, guys, and that would be SICK.
Considering the louche heritage of
Pirelli
, McCurry's choice is an unconventional one. Having taken one of the most poignant images of our times, however— 1985′s
'Afghan Girl' portrait
— his journalistic approach, which sees the streets of Rio de Janeiro captured in all their vibrancy, makes sense for Pirelli's 40th birthday edition. ""You can photograph nudes anywhere," McCurry has said, "But these models are clothed, and each of them has her own charity. They are purposeful and idealistic people." When it comes to altruism versus Lara Stone getting her kit off, we think Steve's got his heart in the right place.
We're all for artistic direction and picturesque shoots of a
pregnant Adriana Lima
with her clothes on. Because, she's amazing at whatever she does and she'd be interesting to watch eating a bowl of coco pops.
But
Pirelli
has a pre-existing history with boners, why would they do this?
Watch this…
This comment sums it up:
With a great deflated sigh, let's reminisce about some of the epicness that
Pirelli
Calendars have represented through the years.
2012
2011
2010
2009
2006
2005
2003
2001
2000
1997
1994
1974
1970
You get what we're saying?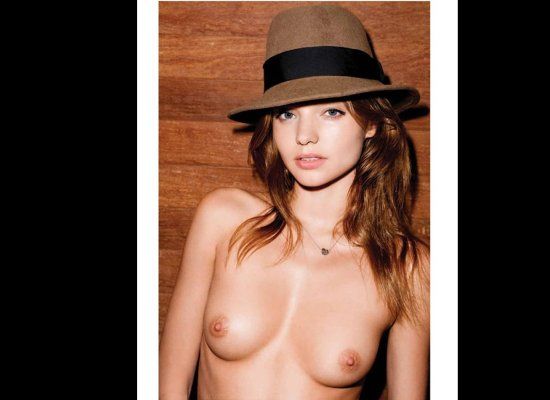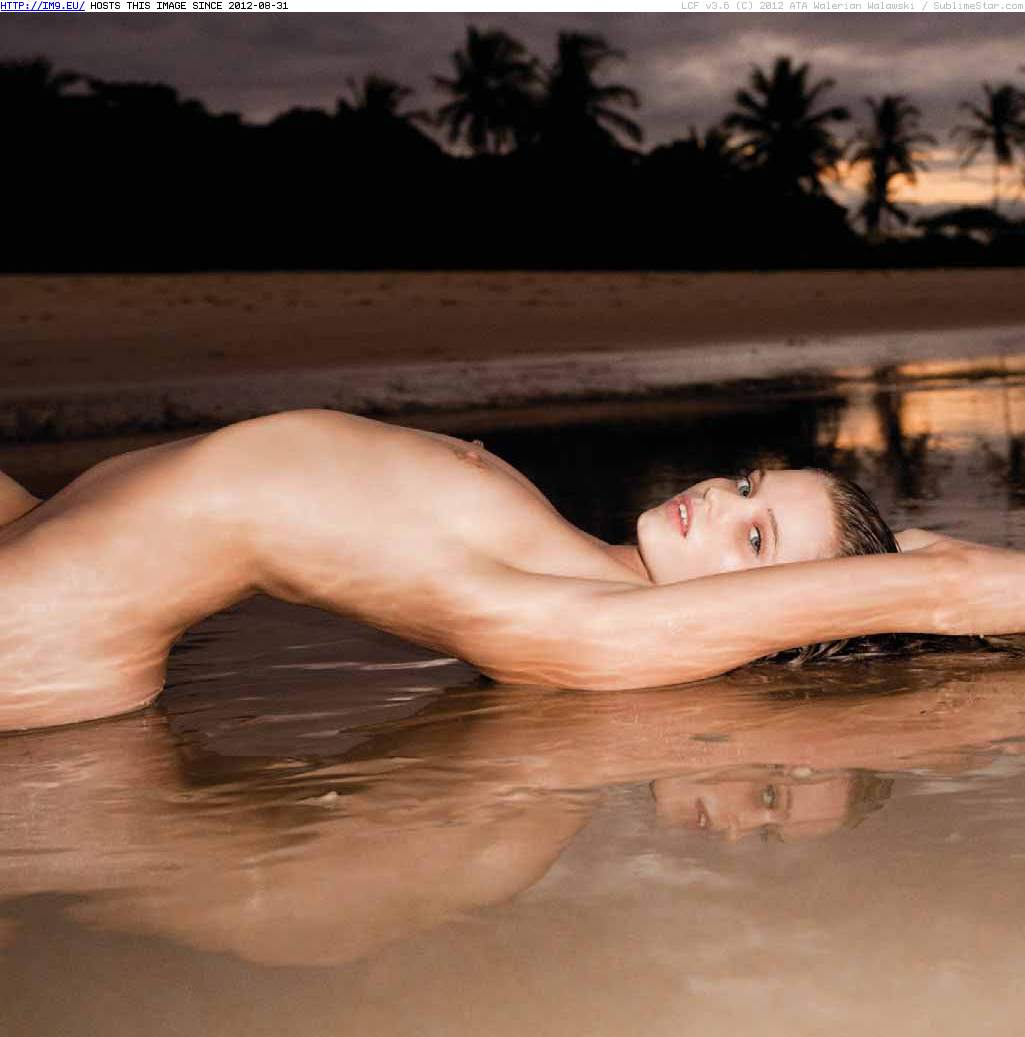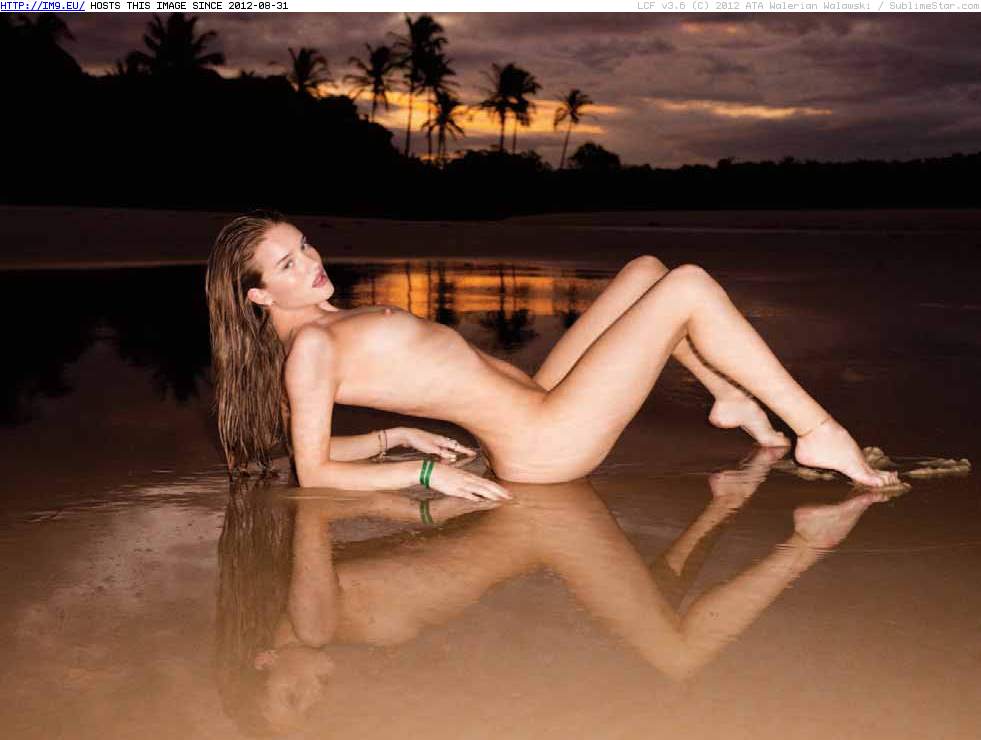 The Pirelli Calendar is a weird annual tradition, born from the Italian tire company Pirelli. Once just a simple girly calendar that was to be hung in garage shops, the kitschy calendar has been elevated to high art — thanks to the involvement of fancy photographers and fashion supermodels. Last years? It was
soooooo
racy we had to put a double NSFW on it (
naked Kate Moss! Milla Jovovich's boobs!
). But this year? Photographer Steve McCurry focused on the transformation in Brazil. There are still tons of sexy girls, but he put them in significantly more clothes — and included several shots of daily life. And he included a shot of a very pregnant and sexy Adriana Lima. Yes, she's still a supermodel and everything, but it's nice to see a kind of different body featured.
Kate Moss and Milla Jovovich strip down for Pirelli Calendar
Kate Moss
and
Milla Jovovich
are only two of the supermodels who strip down for this year's
Pirelli Calendar
. You can see some of this year's
smouldering photos here
. But before you rush out to buy a copy, we have news for you.
There are only around 1000 printed each year, and they are given exclusively to Pirelli's corporate partners, celebrities and royalty. It's an almost 50 year old tradition, and makes the calendar one of the world's most prestigious publications.
This year's high-fashion photographer was
Mario Sorrenti
, who chose to shoot the whole thing on the island of Corsica. You can watch meet Mario, and see behind the scenes at the shoot in this
video
.
If you can't get enough Pirelli Calendar, STUDIO reveals the secrecy, big name models and hype behind the calendar in the fascinating documentary
The
Pirelli Calendar Saga
this Wednesday at 8.30pm.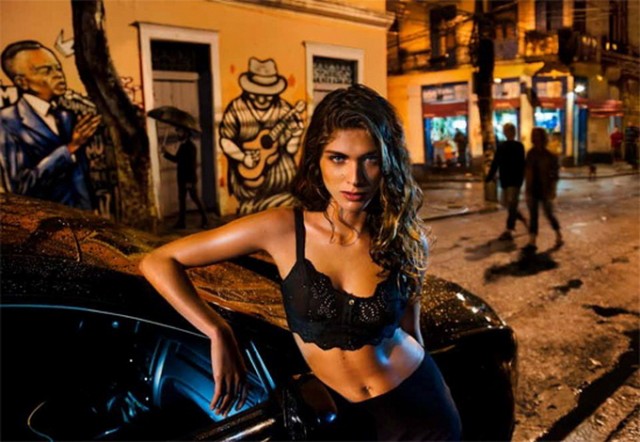 Veteran exhibitionist Kate Moss never tires of stripping for Pirelli calendar
She's more famous for keeping her clothes on, or modelling them that is.
But Kate Moss has stripped down to nothing for an appearance in Pirelli's 2012 calendar.
The Croydon-born supermodel, 37, lets it all hang out for the new publication which also features a number of other models who have also shed their clothing in the name of 'art'.
Supermodel behaviour: Kate Moss poses for a stunning shot featured in the Pirelli 2012 calendar
In the stunning black and white photograph, Kate reclines on a rocky surface using her experience as a supermodel to remain professional and appear as comfortable as if she was perched on a soft cushion and not a hard slab of rock.
The calendar was shot by Mario Sorrenti and also features a topless Lara Stone, wife of David Walliams, and naked Milla Jovovich - its
25-photo spread includes 18 black-and-whites and seven coloured pictures.
This year's calendar was shot in Corsica by the legendary Italian photographer, who chose his muses very carefully.
Taking things lying down: Lithuanian model Edita Vilkeviciute reclines on some rocks but maintains an air of comfort throughout
Mario - who used to be a model before moving behind the camera, and also shot Scarlett Johansson for Mango this year - has known Kate and Milla since they were starting out in the fashion industry as teenagers.
In fact Milla feels so confident with him that she said recently: 'Mario is pretty much the only person I would take my clothes off for'.
These shots are likely to be the only ones most mere mortals will be able to view.
'Not sexy': Margareth Made pulls a pose for the calendar which is distributed exclusively among VIPs
Since it's inception in 1964, Pirelli has instructed leading photographers to capture the world's most beautiful women on film for the exclusive calendar solely as a gift for royalty, celebrities and VIP customers.
Pirelli's calendar, dubbed "The Cal," was unveiled to media and collectors in New York at The Armory, its unveiling coupled with an exclusive, black-tie VIP dinner.
According to USA Today, Mario Sorrenti is the first Italian photographer to shoot the illustrious spread for the tyre manufacturers.
Life's a beach: Saskia De Brauw curls up on the
Life's a beach: Saskia De Brauw curls up on the sand for another artsy shot
He is renowned for shooting classic and, most importantly, classy nude editorials, which is no doubt the reason behind him being chosen to shoot this year's photographs.
But he insisted that, despite the nudity, the 2012 calendar is not sexy.
He told
Women's Wear Daily: '
You know, originally I thought I was going to do very sexy pictures, and when we got there I realized that I didn't want the pictures to be sexy at all.'
'I meant that they're not 'obviously' sexy. I didn't want them to be posing and arching and like sticking their boobs in my face or anything like that.
Birthday suit: Perfectly formed Russian model Natasha Poly poses like a fountain statue
'I thought that's what I wanted, that it would give the most immediate impact, but then I realized that wasn't important.... I was trying to just really focus on them and the environment and let that blossom together somehow.'
According to reports the models and crew all stayed together in houses on Corsica, while Sorrenti spent 'the morning with one girl and the evening with another, and we'd all have dinner together'.
The theme, chosen by Sorenti was 'swoon', for which he explained: 'In "swoon", I put the bodies in direct contact with Nature, which harbours them as if they were its extension, in a set of images where rocks, land, tree trunks, sky and sea are all turned into a backdrop for the bodies.'